OPG manages pharmaceutical co-pay program enhancements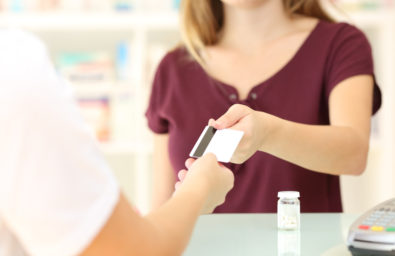 For some pharmaceutical brands, savings and co-pay programs can require significant time and effort to administer and manage. Sometimes these programs need enhancements that require changes to program business rules as well as roll-out to all existing marketing materials. It's good to have a partner, like Orchard Point Group, that understands these programs and can help manage the process.
Savings card programs are integral to pharma brand marketing. Some pharma brands don't have staff in place to manage programs when changes in business rules need to be implemented. This brand brought in Orchard Point Group to assist with the managing of the program change roll-out including managing vendors and timelines, developing strategy for revised business rules, reviewing all related marketing materials and opt-in vehicles for necessary modifications, reviewing savings card metrics and tracking launch.
Biologic pharmaceutical brand needed a new automated process to allow more efficient co-pay savings program access to patients receiving therapy through in-office administration.
Requirements:
Business rule alignment with existing pharmacy-use co-pay program
Easy for Reps to explain, easy for HCP offices and patients to use
Complete legal/regulatory compliance and tight anti-fraud controls
The Brand turned to Orchard Point Group for Project Leadership:
Vendor comparisons & recommendations (4-5 vendor capabilities reviews and follow-ups, selection and notification of all vendors involved)
Presentations to key management stakeholders to gain approvals along the way – from vendor selection through concept and process design
Requirements gathering, complete process mapping, timeline and task management, and full program development
Orchard Point Group's (OPG) Full Program Implementation: 
Process Design & Execution: After managing vendor selection, OPG provided vendor guidance for creative development through final legal/regulatory reviews and final production/distribution details.
OPG often served as the brand liaison as other business-critical initiatives challenged client bandwidth.
Timeline:  As new requirements and roadblocks arose, the roll-out deadline remained firm. OPG negotiated multiple timelines and brain-stormed process options to keep the roll-out timing on goal.
Training:  Recognizing OPG's intimate knowledge of the new program details, the brand tapped OPG for scripting and participation in the national roll-out presentation and training of pharma sales staff.
Quality Control & Reporting: OPG daily monitoring of post-launch metrics, customer issue identification, resolution and publishing of updated FAQs for sales reps and customer service operators. Worked closely with vendor to translate brand reporting needs and develop standard monthly rep-level regional management report.
Program enhancements were quickly embraced by internal management, field sales staff and HCP offices
Three months after the automated program launch, HCP office participation had exceeded the total office participation from the manual process offered the previous year …meaning more patient access to the co-pay program to reduce financial barriers to treatment
The OPG client is a hero!
Kudos from the field:
"Alice, the office manager at Dr. [X] office, is thrilled with the new co-pay process.  She consistently mentions how navigating through the tabs is easy and convenient.  Alice believes we now have the best co-pay process amongst our competitors. I thank you and your team for your dedication and hard work.   – Executive Sales Specialist [Brand Sales Rep]
"I just helped a patient with their first co-pay claim in the new automated program. That was really easy.  I am not a computer geek either.  You did a fabulous job. Woohoo!"  – Infusion & Patient A/R Specialist [HCP Office Staff]