OPG helps plan and execute national sales meeting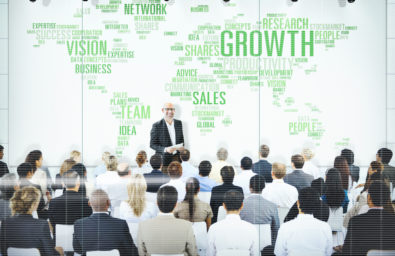 It's all hands on deck when planning a large, national event.
Can a bioscience operations team successfully execute their high-profile yearly national sales meeting without the internal expert who had launched them previously? Sure! With a little help from Orchard Point Group.
A bioscience organization had three months to pull off their annual national sales meeting–a tight timeline by anyone's standards. Additional challenges included:
The internal team responsible for the event was juggling their many other responsibilities in addition to this event, and

The internal person who had previously planned these events recently left the organization.
Even though they had a couple of experienced event planning agencies on board, they were concerned about their ability to orchestrate this event in addition to all the other responsibilities on their plate.
To pull off a flawless event, the bioscience operations team needed:
A trusted partner who could coordinate the event planning tasks among all the internal players and external partners
Help orchestrating the event–including driving the timeline and planning all logistics
Coordination of the extensive 500+ invitee/RSVP list including presenters, executives, sales directors, sales reps, etc.
Initially, the bioscience organization's commercial operations team asked Orchard Point Group just to manage the extensive 500+ invitee/RSVP list. However, after we demonstrated our expertise and skill sets, our scope was expanded to include more responsibilities for the national event. Orchard Point Group ultimately performed the following tasks:
Gathered task/timing inputs from internal team and vendors, constructed timeline, coordinated weekly updates across teams, set up and facilitated weekly status meetings to ensure smooth team communication and alignment.
Managed daily changes to a 500+ attendee list, worked closely with vendor to ensure registration link requests were sent to invitees in a timely manner and registration reports were accurate for management tracking and budget analysis.
Collaborated with Manager of Operations on all aspects of a 5 day meeting agenda. Consolidated all moving parts of the meeting and managed every detail from the various teams related to general sessions, breakout meetings, space logistics, meals, cocktail hours, awards banquet/entertainment and charity event.
Worked diligently with vendors to ensure daily changes to detailed agenda were captured accurately to avoid potential roadblocks once the meeting was underway.
Collaborated with internal team and external vendors to provide recommendations for meeting theme, awards banquet activities, décor, food menus, entertainment, giveaways, hub set up and signage design/placement.
Created and managed additional meeting details (e.g., special hotel room needs, ad hoc meeting space logistics and VIP transportation). Provided vendors with specific details and direction to ensure all requests were accommodated appropriately.
Tight timeline came together
Flawless and successful execution of a 500+ attendee National Sales Meeting for Commercial Operations
Internal wins: The pharma commercial operations team received numerous accolades from Senior Management meeting attendees alike saying"Best National Sales Meeting ever!"