OPG provides interim resources for brand marketing team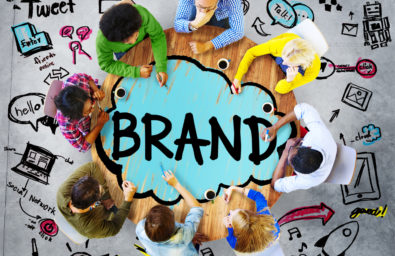 Marketing brand teams need help from time to time --- covering staffing short falls, more hands during a brand launch, help with a special project. Orchard Point Group (OPG) can help on a short-term basis to execute tactics and ensure the strategic plan stays on track.
When implementing a brand marketing plan, numerous tactics are in process throughout the planning time frame. When your team is down by just one person, the impact on your tactical plan can be significant. Orchard Point Group has the experience in marketing to jump in and quickly make a difference. We can provide assistance on a part-time or full-time basis until such time as you are once again fully staffed.
A key brand marketing team position had just been vacated on a dual-indication pharma brand, leaving brand resources stretched.
Multiple time-sensitive, critical projects were underway, requiring full project management oversight:
Label change updates for all consumer promotional materials across both indications
Implementation of new consumer campaign across all channels
Re-launch of brand website, incorporating new design and usability enhancements
Full year-end strategic planning and budgeting for both brand indications
OPG took the following actions: 
Within one week, OPG facilitated deployment of a two-person management team with senior pharma brand PM skills, tailored to fit requirements defined by the client:
Tactical Oversight:  Coordination of agency timelines, ensured accuracy of deliverables, and represented brand through multiple rounds of formal  Legal/Regulatory/Medical review of digital and offline promotional materials
Reporting:  Created and delivered a weekly status report of all consumer marketing projects to update client on approval status
Strategic Planning: Ensured on-strategy messaging and alignment with corporate standards and brand objectives, discussion and review of proposed marketing plans and appropriate measurement
Process Improvement:  Facilitated Adverse Event Training for fulfillment provider after identifying need to ensure regulatory compliance
Training:  Documentation and mapping of all processes and materials to date, facilitating the transition of permanent, full-time staff
Immediate coverage of client resource gap, resulting in zero disruption to internal timelines, workflow and execution to market
4-month OPG PM assignment (later extended to 12-months) allowed brand team time and space to focus on high-level strategy
Successfully completed two label updates, review/approval of approximately 50 promotional materials, allowing brand team to focus on other brand priorities
OPG successfully managed brand timelines, multiple agency partners, and coordination of efforts with internal stakeholders to drive brand initiatives toward launch, on time and under budget.
Seamless transition of projects to new permanent resources, reducing training time and workflow disruption.
OPG developed comprehensive Transition Guidebook including company procedures and pharmaceutical guidelines as reference for new personnel while getting up to speed on brand initiatives and objectives.
Feedback OPG received:
"[OPG], thank you for all you have done for our team.  You have done a phenomenal job of keeping our projects moving forward and we will sorely miss you!  I don't know what I'd have done without your support, your unflagging attention to detail and process, and your positive "can do" attitude.  You have contributed greatly to our success!  So, This is NOT GOODBYE!!! But, until we work together again!"       -Consumer Senior Brand Manager